USE OFFLINE MEDIA BUYING TO MARKET YOUR BRAND
Indian-based media buying agency. Providing services globally.
Get Maximum Visibility with Top Placements for All your Offline Media Ads
Gurish IMA offers the most precise, effective media purchasing campaigns for offline advertising by utilizing strong data insights of consumers in India and several other countries. Through media buying for multiple platforms, such as TVCs, radio campaigns, OOH advertising, and more, we have developed experience in assisting you in growing your sales and market share. From strategy to production to implementation and monitoring, our team manages all of your print, digital, video, and audio advertisements, saving you time and money so you can concentrate on your main business.
Above The Line (ATL) Advertising
While offline ATL commercials might provide you the most exposure for your brand or goods and drive sales, offline media buying will support your conventional advertising requirements. We produce advertisements in several languages and manage your conventional, high-reach media purchasing campaigns, which comprise television, radio, OOH, print media, and more, to reach a large audience.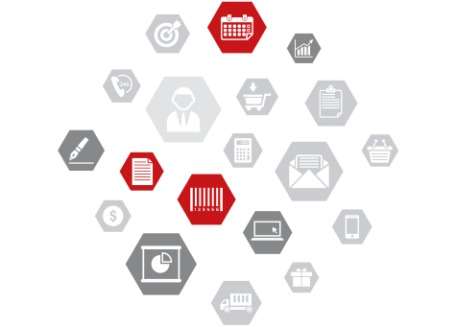 Below The Line (BTL) Advertising
Even in today's largely digital communications climate, certain firms that focus on a particular customer demographic still benefit from personal, conventional media for advertising. The main benefit of below-the-line advertising is undoubtedly lower prices.
Full-Service Media Production And Distribution
We make sure you have all you need to dazzle your audience and leave a positive, long-lasting impression.
OFFLINE MEDIA BUYING
Our offline media purchasing services work together with our internet advertising services to assist many businesses to reach their target audiences where they are, whether through billboards, TV commercials, radio campaigns, and other forms of media.
Print Advertising
Through the use of physically printed material, print advertising reaches a large audience of potential buyers. We evaluate each media, produce, manage, and negotiate the best price for your advertising to generate and purchase placements in prestigious publications and newspapers that best communicate your message.
Out of Home (OOH) Advertising
We assist you in placing advertisements in places where your target market is commonly viewed when making purchasing decisions. We reach any product or service you want to market, whether it be through billboards, streamers, or backlit displays, and we handle all media buys on your behalf. Since we have access to all the data insights that affect your prospects, we also produce some of your advertisements.
Transit Advertising
In its most basic form, transit advertising is a form of marketing that concentrates on displaying adverts on both public transportation and in areas where it is used. We create striking, effective campaigns that are in keeping with the concept, tone, and aesthetic of your offer. Your brand is enhanced by Gurish IMA in a way that consistently outperforms your rivals.
Digital Out of Home (DOOH) Advertising
The majority of digital billboards in India are controlled by media companies, which run timely, relevant advertisements following the hour of the day, the season, and other elements that influence your customers' buying cycles. Gurish IMA  has access to advanced data and technology that can tailor your message to a specific audience and deliver it at the appropriate moment.
TV Commercials
We have expertise running extremely profitable TV commercials for major international companies. We provide local and international companies with well-considered placements and budget-friendly TV commercial production and management services. To choose the ideal channel and timeslots for your advertising to reach your target audience, our planning team compiles statistical insights.
Radio Advertising
One of the most favored advertising mediums is radio.  Radio shows have been referred to as the "theatre of the mind," and media is supported by advertising. There are several advantages to utilizing radio for advertising, from its efficiency to its low cost. The most effective technique for regional communication and reaching local demographics, segmented by age groups, enthusiastic music lovers, and news/sports fans, is radio programming with a large audience.

Data Insights and Monitoring
At every level of the event's preparation and execution, we ensure that your data measurement is updated regularly so you may gather information and customize future communications and media purchasing efforts.
Multimedia
We organize all of your multimedia needs, including mobile marketing, pictures, videos, printed advertisements, and more. To help you reach out to your audience, our team of professionals researches the most recent trends and adapts the multimedia-based solution that best suits your needs.